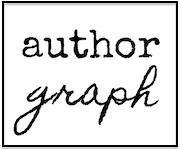 Available Now
Allegra Spencer has been living a careful life. Her safe job as an accountant is book-ended by going to church and the gym. Okay, sometimes the gym.
Fine. She goes to church. And the coffee shop.
She avoids risk at all cost, preferring to stay safe in her cozy condo. Until her accounting firm goes belly up and she's suddenly out of a job.
Tyler Hawk had a glorious career as a star NFL Tight End. He retired on a high note and is now living a second dream of owning his own business leading others on extreme outdoor adventures. But he needs help with his books–and his heart.
When Allegra takes the job, sparks–and water–fly. Will Allegra be able to show Tyler he's worth so much more than his star-status while being open to the most thrilling adventure of all…love?

I'm so honored to share that Count Me In was a finalist in the Clash of the Titles Olympia contest! This is a reader-driven contest, where readers are the judges in the first round, before it goes to industry professionals in the final round. So celebrate with me! Woohoo!